7 Tips On How To Choose Right Magento Agency
October 21, 2022
Posted by:

Vijay Golani

Categories:

Magento, Magento 2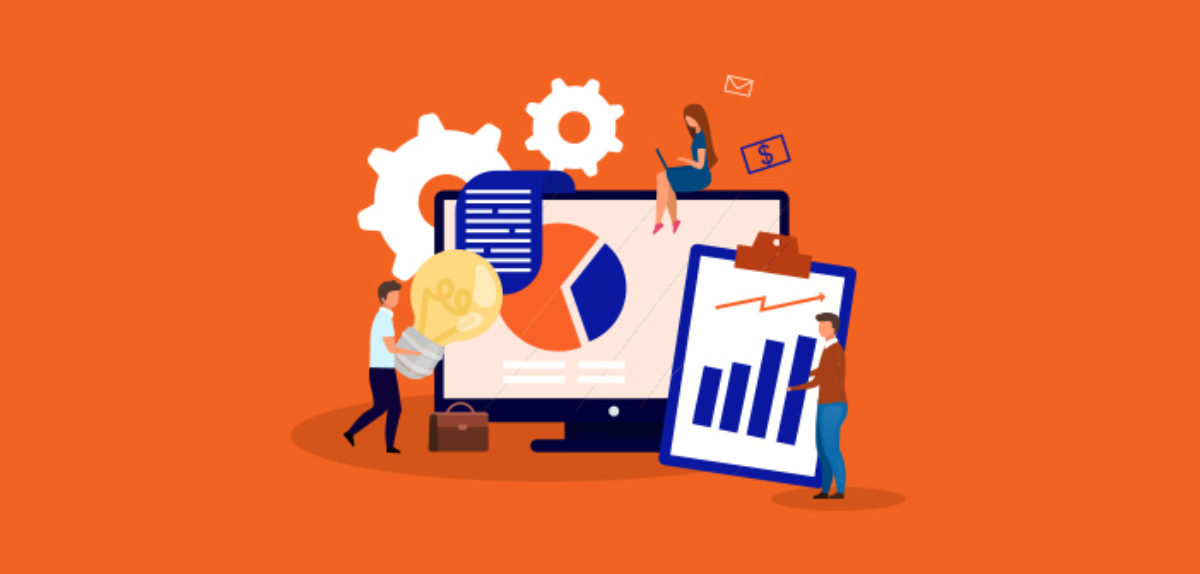 Magento is a leading eCommerce platform that has raised the bar for the whole sector. In order to maintain its position as the leading eCommerce platform, Magento is constantly developing and releasing new and improved versions.
For the past four years in a row, Magento has been ranked first among the top 1000 online retailers.  Magento is a worldwide platform with support and presence in all major markets. It boasts 200,000 developers and 250,000 merchants all around the world.
Thus, The data shown above clearly show that Magento is an excellent choice for an eCommerce website. If Magento is going to be the top eCommerce Platform in the eCommerce market, it requires the right people and the right connections to get there. So, if you've decided to build an eCommerce store on the Magento eCommerce Platform, you'll need to choose a Magento development Company  or magento development agency for your store as well, in order to acquire the best possible solution for your business's demands. Let's understand the seven most important tips to hire the right magento programmer or magento development agency. 
Most Important Tips to Know Before your Hire Magento Development Company
1. Understand your Unique Business Requirements
Think about what you require from a Magento development company before making a final decision. You can choose an agency that best fits your needs much more quickly.
Many elements influence the company's goals:
Requirements from Customers

Strategic market analysis

Available goods and channels of acquisition

Consideration of the Competition

Commercial Intelligence

Acceptance of Emerging Technologies

To succeed, your project must reflect your vision. Evaluate the potential gains and business results and plan accordingly.
The project's financial constraints are another important factor to think about. You may have more productive conversations with the Magento agency if you have a financial strategy in place.
Without a clear plan for the project's execution, you run the risk of leaving a lot of potential for misunderstandings. It is possible that the developers will misinterpret your requirements.
Having a detailed project description handy also aids in finding qualified Magento developers. An abundance of developers work on both the client and server sides. With this option, you may hire developers from a magento development company who focus on the specific needs of your project and might also provide magento 2 maintenance.
2. Conduct a Basic Research on Experience and The Size of Company
Experience is far more important than qualifications. So, when talking to the Magento Agency, keep in mind the following questions. 
You need to find out how many projects they have managed?

When it comes to Magento eCommerce platforms, how long have they been in development and magento 2 maintenance? 

Does their team include Magento Developers who meet the requirements of the job description and have the necessary training, experience, and certification?

It's also a good idea to research how big the Magento development firm is. The needs of current customers must be met first, and then those of potential new customers, therefore their numbers need to be sufficient to do both.
3. Check Their Knowledge about Latest Updates in Magento and other Relevant Technologies
Magento development companies need to be aware of industry developments. They should have easy access to help channels and discussion forums in case they run into trouble when resolving your issue. To choose the best organisations to work with, you need first learn about the cutting-edge technology and tools that Magento developers will require.
Magento agencies familiar with cutting-edge technology, providing faultless support, seamless migrations, and meticulous monitoring, should be your first port of call whether you're launching a new business or need to refresh an existing one's Magento store.
Maximise your returns by working with a trustworthy Magento web development firm that adheres to industry standards. Also, make sure they have a firm grasp of cutting-edge tools for creating websites.
4. Consider the Budget and Enquire about Hidden Costs
 Budget is the next factor that counts the most. Most companies, especially e-commerce ones, are primarily concerned with finances. Making sure your Magento eCommerce site has a budget that fits your demands is crucial to its success. When you know exactly what your company needs, it's easy to allocate funds to provide it.
There are numerous things to consider while budgeting for a Magento shop, including hosting, themes, extensions, store customisation, resources, and more. There may also be variations in these costs from one Magento Agency to the next, depending on factors like personnel, knowledge, and the standard of their output.
For this reason, you must not, under any circumstances, let money be the deciding factor in sacrificing the quality of the website. With so much rivalry in the market nowadays, it's safe to assume that creating a top-notch internet business won't be a simple or inexpensive endeavour. Find the best Magento Service Provider that can provide as promised at the most economical rate.  Also, some organisations have hidden expenses and additional fees for other services such as magento 2 maintenance or magento consultancy, so make sure you are informed of the whole costing of the project before finalising the agency for your business.
5. Consider Company or Magento Programmer Who is Comfortable in signing NDA
By signing this agreement, both the client and the Magento development firm commit to keeping the project and its sensitive information confidential. As a result, your customers, your reputation remains secure. 
6. The Magento Agency Should Transfer all the Code and other Valuables 
You should be given full ownership of all related intellectual property, including the technology and source code. It's crucial to remember that not all businesses have such a clause in their contracts.
Remember that the most reputable Magento developers will be honest and open with you at all times. An established Magento Development Company will have mastered Magento's intricacies over the course of many years, and their track record of success across several projects should put your mind at ease.
7. Prefer Magento Development Agencies who Provide Post-Deployment Support
Providing ongoing technical assistance after a system has been deployed or an ecommerce store has been launched, such as for making tweaks, releasing updates, fixing bugs, and enhancing functionality, is the goal of post-deployment support. Therefore, it is recommended that you learn more about the company's Deployment Process and how projects are deployed. Support and magento 2 maintenance are essential if you want to boost the functionality and user experience of your Magento shop.
The finest Magento Development companies understand the need of providing continuous support and maintenance to their clients and do it around the clock.
Conclusion
In Conclusion, the above mentioned seven important tips will help you choose the right Magento agency. You should keep these tips handy and choose your magento development agency wisely as it will directly and indirectly have a huge impact on your business.